When Houston first started his artistic journey, he sought a medium to animate this inspiration. Vitreous enamel, the art of glass heat-fused to metal, is as ancient as Mesopotamia, with infamous historical artworks in royal jewelry and imperial treasures. It is an illustrious but little known medium that Houston cast in a new form. With its metallic base as canvas and its myriad glass colors as, "paint" what makes this work unique is the story wrapped around the sides of each piece. Some Spiritiles quote authors and poets, other philosophers and fellow artists, but every piece is designed to speak to our life and reach our emotive self.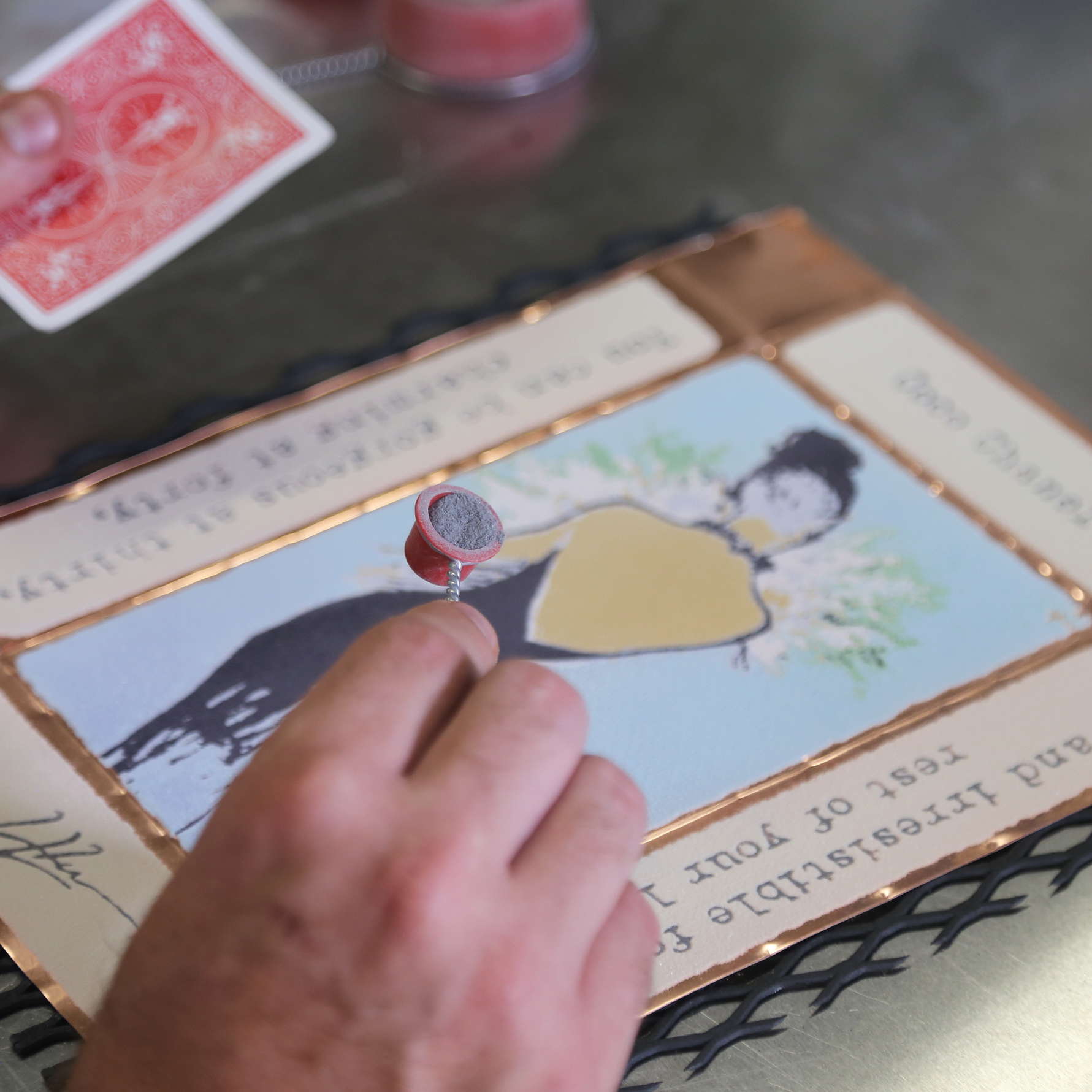 Each Spiritile is crafted first by laying powdered glass, or "frit," onto a perfectly cut copper canvas, using a series of stencils for each layer of color, playing cards, and hand sifters to carve out the design. Once delicately aligned and layered, the glass and metal is carefully placed in the red-hot kiln to keep the glass from shifting, and timing is of utmost importance.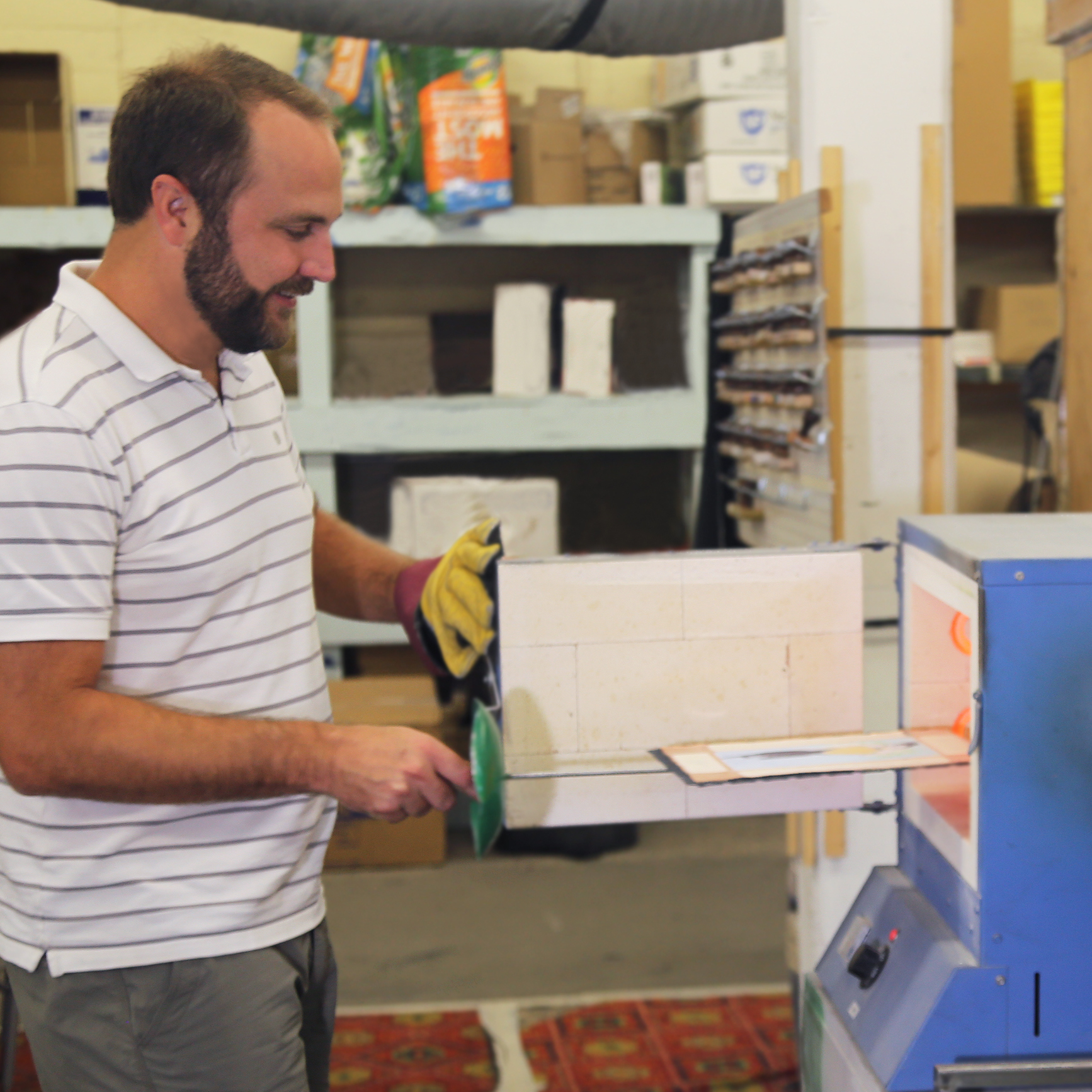 Once fired, the enameled piece is removed from the kiln and cooled under a planchet. The natural "crazing marks" the occur in enamel increase the luminescence of the glass. By rolling a pin over the surface of each piece after cooling, the light refraction in the glass increases and the enamel becomes malleable enough to frame.
Discovering how to wrap enamel in three dimensions around a frame was one of Houston's most significant design achievements. By using a thin sheet of copper and precisely aligning the glass edges, each Spiritile is molded and affixed to a solid wooden frame, wrapping the story, author, and Houston's signature around the sides.