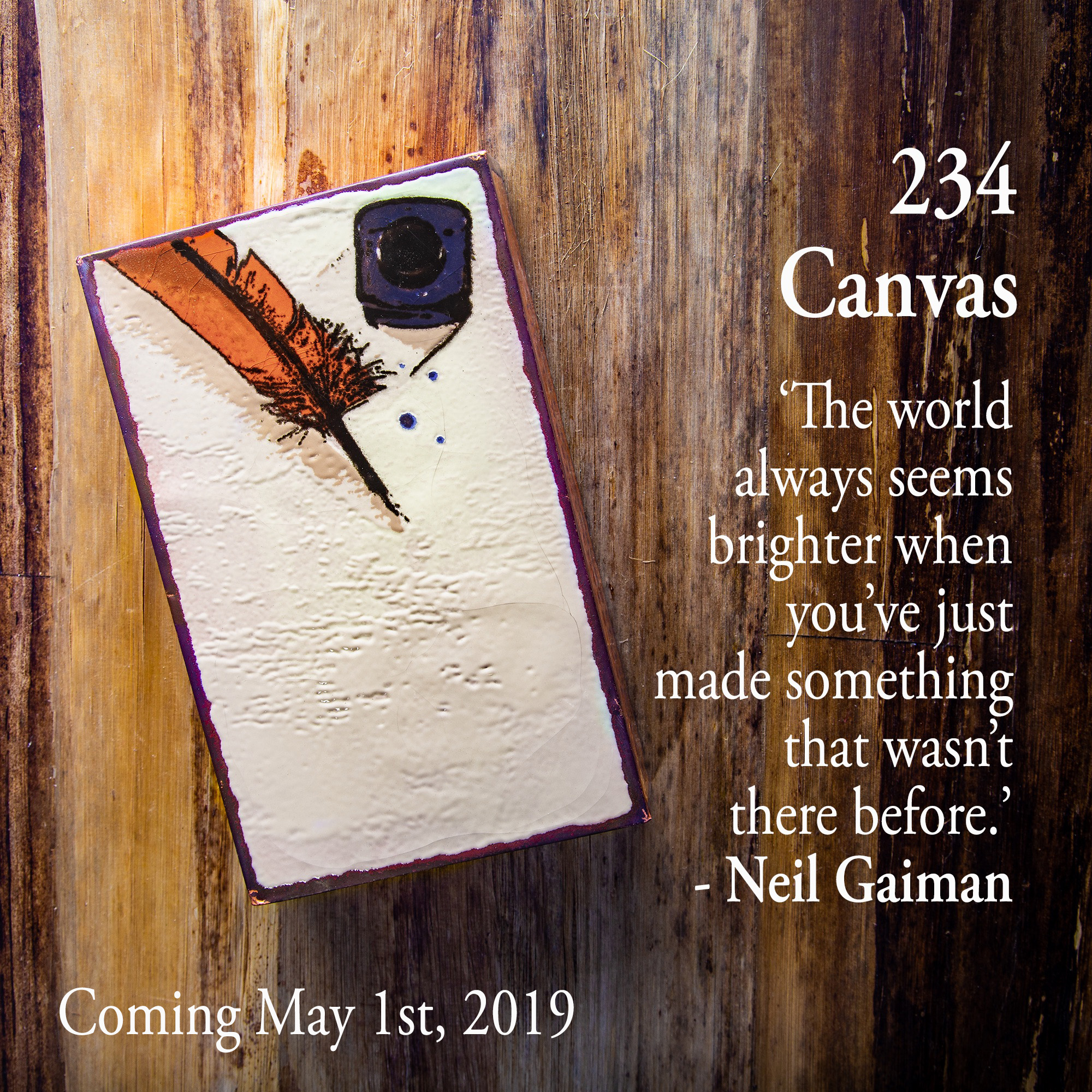 Apr 23, 2019
Sneak Peek of 'Canvas' - NEW Spiritile!
We are celebrating this final week of National Poetry Month with a special preview of a new Spiritile that honors the creative within us. This is a rarely offered sneak peek into a tile from an upcoming collection.
The story wrapped around Canvas' sides reads, "The world always seems brighter when you've just made something that wasn't there before." - Neil Gaiman
Gaiman's words reflect his life spent in literary creation. As a celebrated author of incredible stories, he understands the meaning of the blank page in our creative journeys. It frightens us, delights us, and when we take the pen in hand to create something that wasn't there before, the world around us lights up.
234 'Canvas' will release on May 1st with Houston's full Summer Collection. Call your gallery to pre-order!