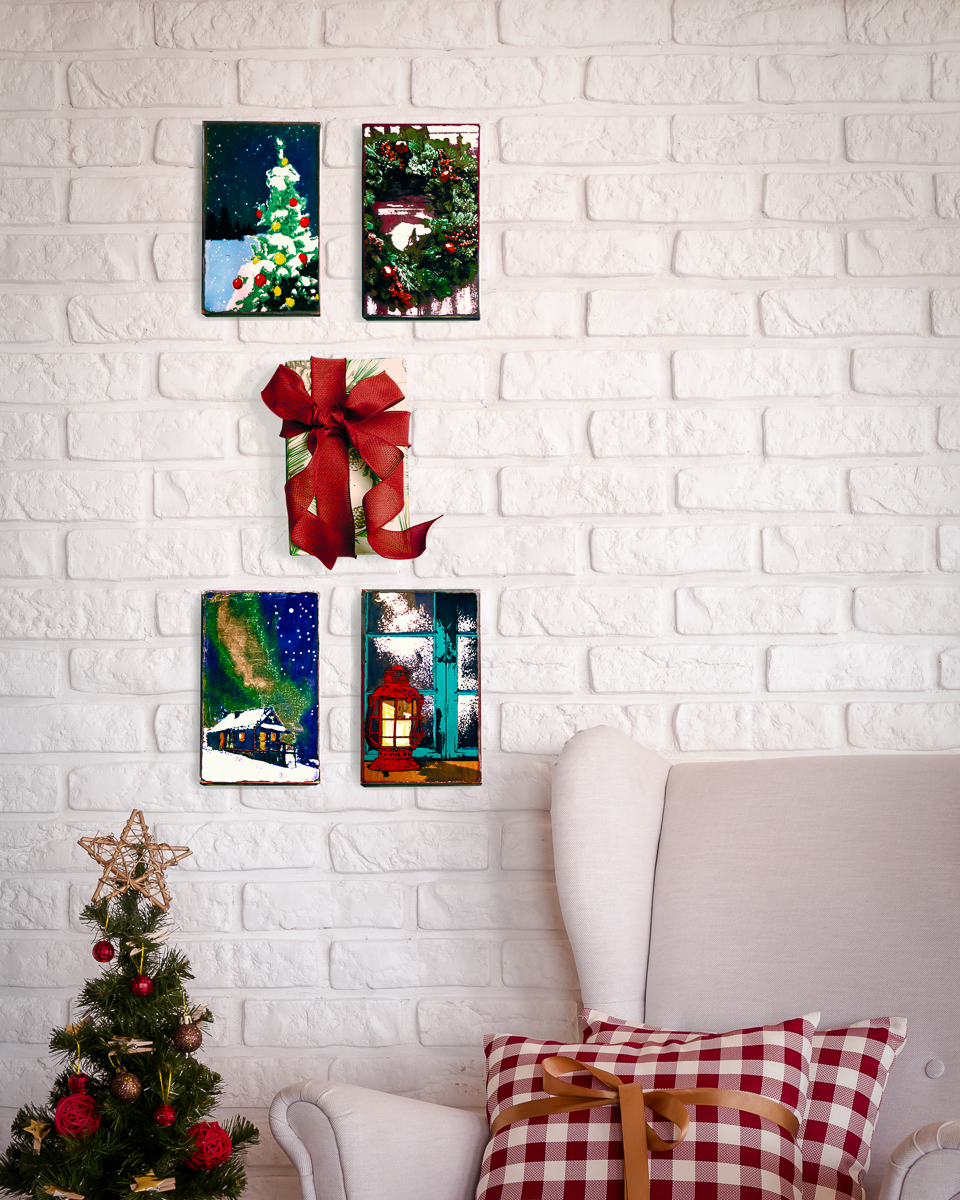 Oct 9, 2019
Learn about the Holiday Spiritile Series
Houston's Holiday Limited Edition Spiritile is one of the most popular releases every year. As the anticipation toward the season builds, so do the questions surrounding its release. We are a little more than a month away from announcing his design for 2019, and there is so much history to this series that we want share with you. For the last few years, Houston has been telling one big story within several smaller tales in each holiday Spiritile. But that's getting ahead of ourselves. Let's start at the beginning.
One of the earliest Spiritiles ever designed was a special limited edition for the 2008 holiday season. Released as part of Houston's initial collection, "The Gift 2008" was available from November 1st until the end of the year. This started a yearly tradition of designing and releasing a unique Spiritile for the holidays.
Houston was adamant that each holiday should have their due, and he insisted, year after year, that this holiday Spiritile would release only after Halloween and would retire at New Years. The holiday series started as something special to offer during a season of cozy delights, family gatherings, and thoughtful gifts. One of the earliest holiday Spiritiles was actually a gift box, with a compartment in the back to store a meaningful token!
As each year progressed, Houston's holiday designs evolved. Greater fervor built leading up to their release, but Houston knew that more could still be created within the series. In 2015, he started an artistic journey, weaving a tale through each design over the next several years. This story could stand independently within each holiday Spiritile, and it could also be seen as an undercurrent throughout the series.
What started with Tannenbaum grew with Gathering, expanded with Aurora, and came close to home with Glow. All of these designs tell their own narrative, and come together to create a broader tale of reunion and love. What will this year's holiday Spiritile present in this developing story?
Over the next few weeks leading up to the 2019 Holiday Limited Edition Spiritile release, we will reflect on the tales told about the past few holiday Spiritiles. Stay tuned next week for the story behind Tannenbaum!
From top left:
175 Tannenbaum,
244 TBA - the 2019 Holiday Limited Edition Spiritile, releasing November 4th,