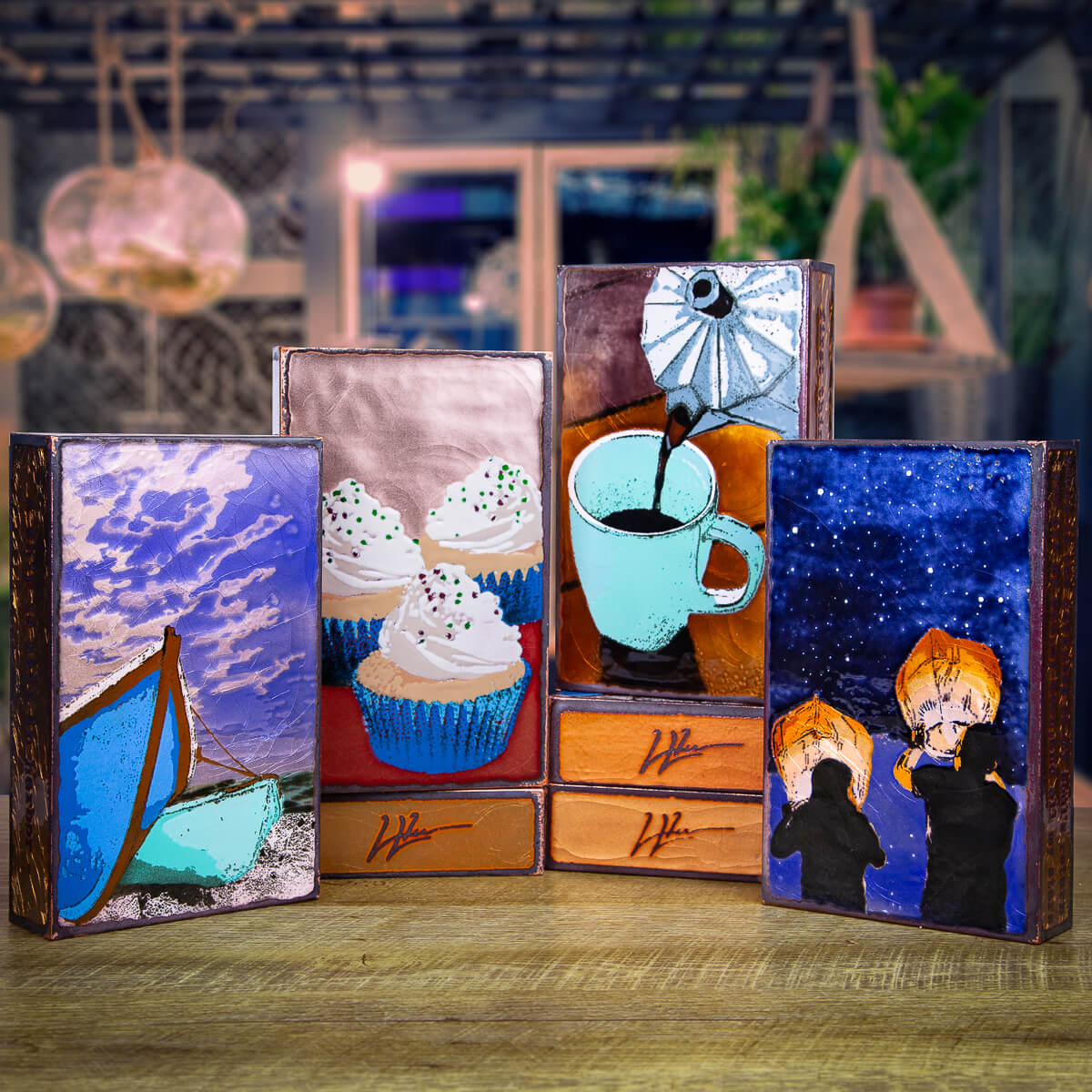 Aug 20, 2019
Fall Collection 2019 - Venturing Out, Returning Home
When we feel autumn's arrival, it is at once a returning home and a venturing out. Lighter air lets us feel comfortable in our own skin, at ease enough to take new steps in our journey.
For some it means starting a new chapter, pushing their ship away from shore. For many, it is a reimagining of all the subtle details and simple pleasures we enjoy.
Autumn, that season more comfortable, encourages us to embrace our comforting treasures while pushing us to pursue our next dream.
Houston's four new Spiritiles for Fall spark our courage, affection, delight, and love for life's delicious flavors. Let's enjoy this fall together.
--
From Left - follow the links to read the story behind each new Spiritile:
240 'Sea Worthy' - "A ship is safe in harbor - but that is not what ships are built for." - John A. Shedd
241 'Delicacy' - "Be a cupcake in a world full of muffins." - Unknown
242 'Americano' - "You are like a fresh cup of coffee first thing in the morning." - Unknown
243 'Guiding Light' - "yours is the light by which my spirit's born: yours is the darkness of my soul's return - you are my sun,my moon,and all my stars" - E.E. Cummings